"Courtesy of The San Antonio Express-News" - (Iszler, Top Midsize Workplace: JBGoodwin Realtors lands top spot 5th time in 7 years 'by doing a good job' 2023)
---
Top Midsize Workplace: JBGoodwin Realtors lands top spot 5th time in 7 years 'by doing a good job'
J.B. Goodwin began his real estate career as a junior in college.
He'd been interested in the industry from a young age — "I could never really tell you why, but I was" — and was working part time as a bank teller while attending the University of Texas at Austin.
"I told a guy at the bank that someday I was going to get into real estate. He said, 'What's wrong with today?'" Goodwin recalled his colleague saying. "I said, 'How do you do that?'"
His colleague was a broker and he showed Goodwin the ropes. He closed his first sale — on a 1,400-square-foot home in North Austin not far from the bank — in his early 20s and started JBGoodwin Realtors on June 1, 1972, the day he graduated from the university.
Since then, his eponymous firm has managed more than 100,000 transactions and expanded to encompass four offices in the Austin area and four in the San Antonio area. JBGoodwin has more than 800 agents and staff members, including nearly 400 in the San Antonio area.
This year, JBGoodwin was again honored as the Top Workplace among midsize employers in the San Antonio area, the fifth time in seven years it has earned the designation. The category is for employers with 150 to 499 employees.
It was followed by Fairway Independent Mortgage Corp., which is appearing in the ranking for the second straight year. At No. 3 was Capital Strategies, Beyond Wealth, also in its second straight appearance.
JBGoodwin debuted on the list in 2012, when it was No. 6 in the small employers category. It shifted to the midsize employer list in 2016.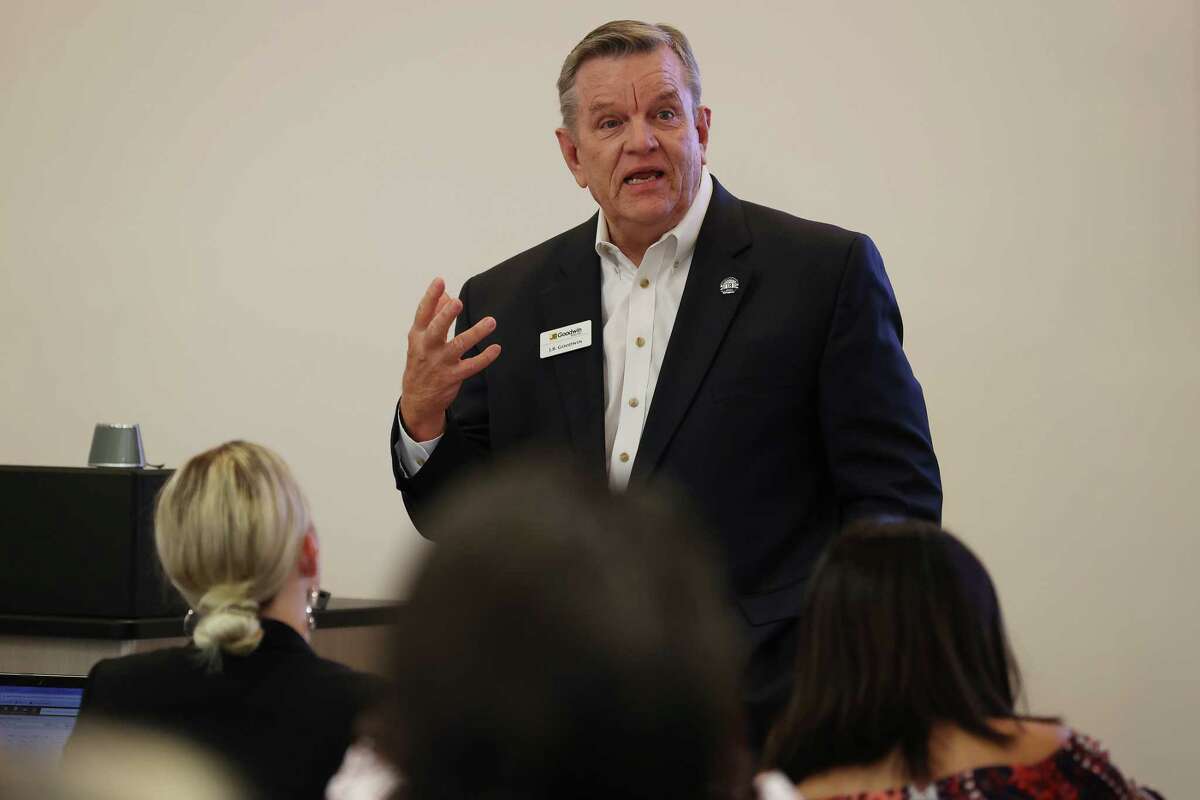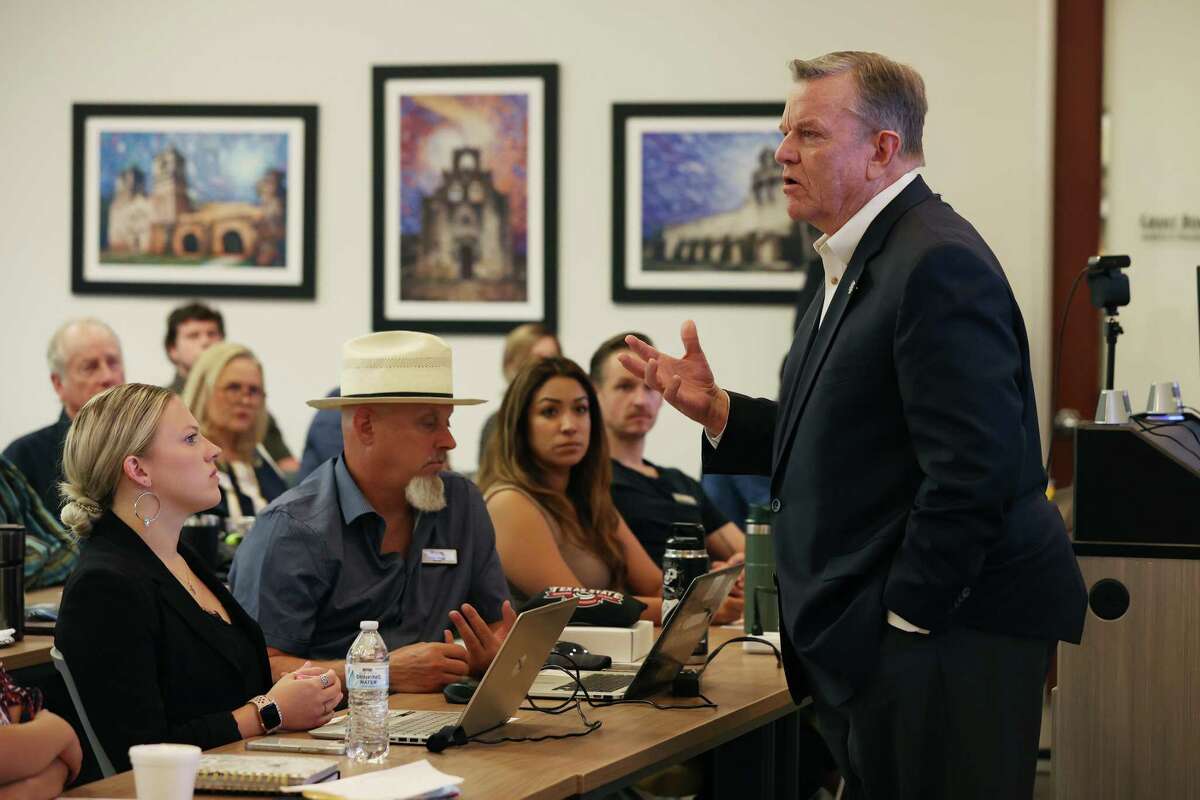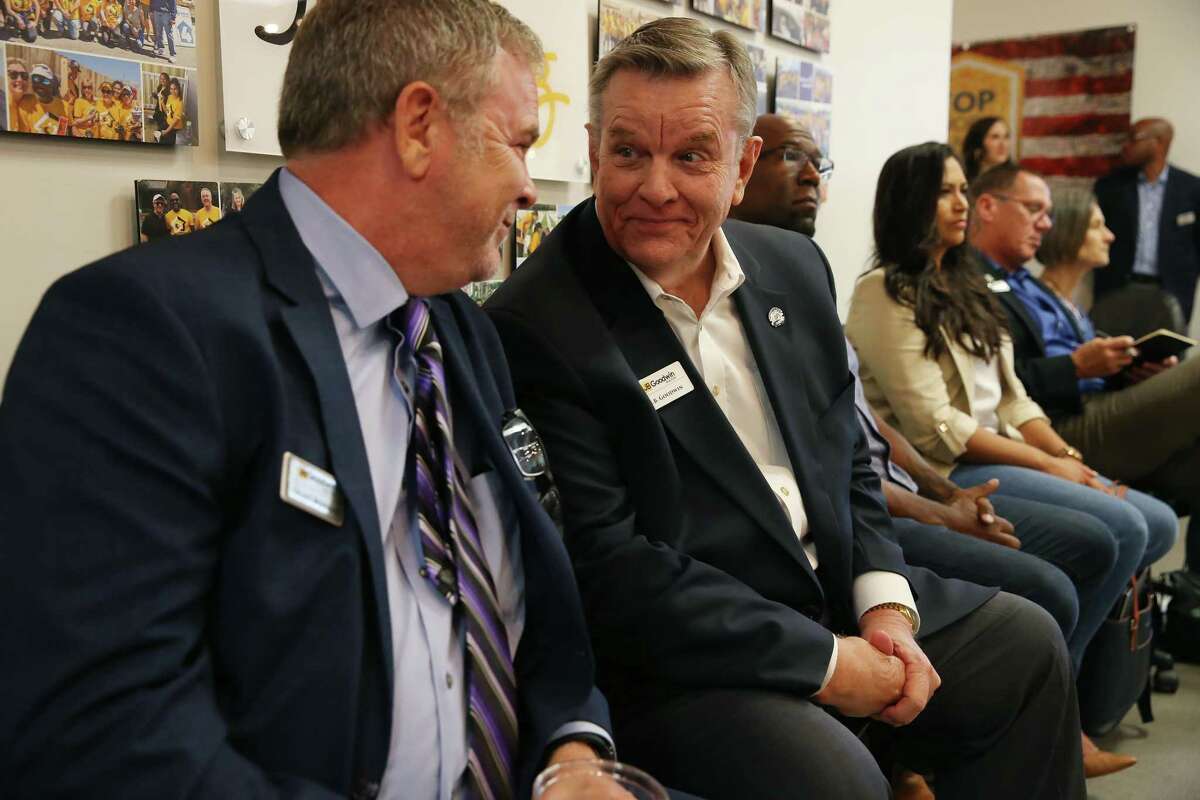 'Do a good job'
Goodwin said his firm's success stems from building relationships and plain old hard work.
Agents listen to what buyers, sellers, tenants and landlords want, ask them what their preferences are and help educate them about the market, Goodwin said. If someone wants daily calls with updates, their agent calls them every day. If someone wants to boost their budget for a home, their agent helps explain what that means for their payments and confirms that they are comfortable with that increase.
"We do everything in an attempt to make the process as seamless as possible," Goodwin said. "We try to prepare each party in the transaction for what's going to happen."
As proof, Goodwin points to JBGoodwin's Google reviews. The firm's San Antonio office has a rating of 4.9 stars based on more than 1,200 reviews, with similarly high ratings at its other offices.
"My colleagues around the country ask me all the time, 'How in the world do you get that many reviews?' I always tell them, 'By doing a good job,'" Goodwin said. "There's no magic. You do a good job. And if you don't do a good job, the reviews aren't so good."
The firm tries to provide its agents with the best programming and up-to-date information about what's happening in the market, as well as digital options to help them manage social media and stay in touch with clients, Goodwin said. It hosts weekly sales meetings to discuss ideas and have "agent of the week" celebrations.
In reviews of their employer in a survey conducted by Energage for the San Antonio Express-News' Top Workplaces ranking, JBGoodwin staffers described the firm's culture as supportive and collaborative. They said they appreciate working with helpful colleagues, training opportunities and the flexibility that their jobs afford.
"I am well educated with changes in the industry and ways to be successful," one employee said. "The meetings are always helpful for motivation, and the managers are always there to lend a hand. If I have a question or an issue with a transaction, there are always team members or management that can help me."
"We are a family and care about each other, professionally and personally," another person said.
Erin Cestero, president of JBGoodwin's San Antonio office, echoed that sentiment in an interview.
"Our culture is really unique in coming together to find success," she said. "In a lot of sales environments, there's competition that doesn't always breed camaraderie as much as you might want to see."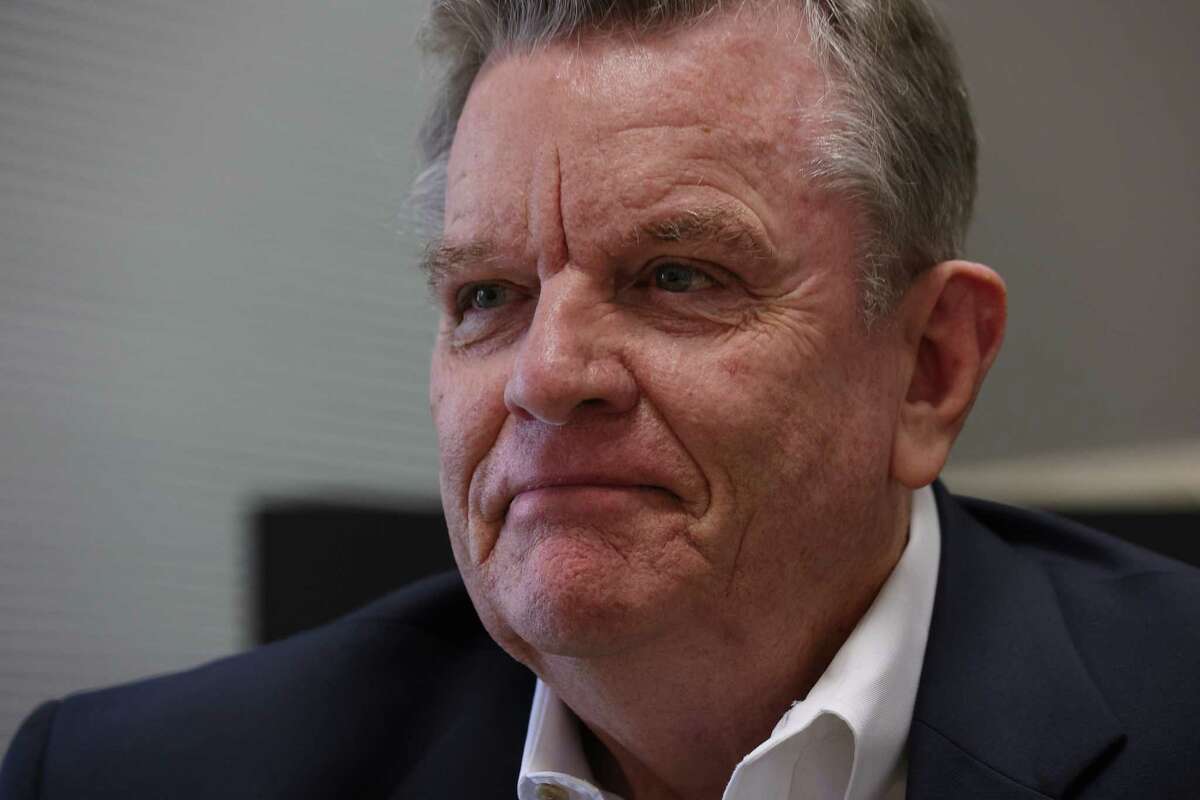 Firm's history
After starting his firm in Austin, Goodwin initially pushed into Houston and San Antonio. But he shuttered or sold those operations in the mid-1980s after he and his wife adopted their youngest son. Goodwin was spending much of his time traveling between the three cities and said he told his wife, "I'm going to work in Austin, be home every night and watch my kids grow up."
Goodwin reopened an office in San Antonio in 2010 and has not returned to Houston.
His biggest mistake, he said, was not expanding to the Dallas-Fort Worth area in the '80s. And it's not a move he'd make now.
Five years ago an opportunity arose to buy a company there with about 1,800 agents, but Goodwin was not interested. He said he does not want to spend the majority of his week in North Texas and is content traveling between Austin and San Antonio several times a month.
"I said, 'I'm too old for this,'" he said.
In the past 51 years, Goodwin has seen plenty of ups and downs in the housing market.
Most recently, sales and prices soared during the COVID-19 pandemic, turbocharged by low interest rates, remote work options and families' eagerness to spread out in more space. As interest rates have increased, higher monthly payments have priced some buyers out of the market, and sales have slowed. Inventory has expanded, and homes are taking longer to sell.
But Goodwin said his counsel to agents is no different than in the past.
"That is making them realize that the real estate market is always changing," he said. "You're always going to have something different tomorrow than what it is today."
---
Iszler, M. (2023, October 23). Top Midsize Workplace: JBGoodwin Realtors lands top spot 5th time in 7 years 'by doing a good job'. San Antonio Express-News. Retrieved October 25, 2023, from https://www.expressnews.com/business/article/jbgoodwin-sanantonio-top-workplaces-18291926.php.
---


Posted by The JBGoodwin Team on
Tags